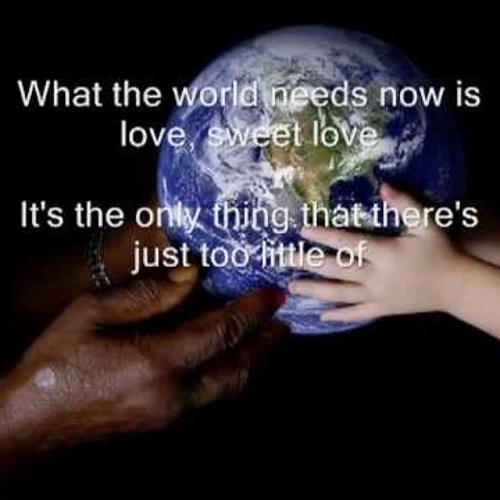 Fifth Sunday Of Easter
May 2, 2021
10:15A.M.
Organ Prelude
Welcome and Announcements
Choral Introit "Christ Is Risen! Alleluia" (Maker)
Christ is risen! Alleluia!
Risen, our victorious Head!
Sing His praises Alleluia!
Christ is risen from the dead!
Call to Worship
L: The earth shakes, the mountains quake — tempting our hearts to fear.
P: God is our refuge and strength, a very present help in trouble.
L: Storms rage, winds swirl, the ground quakes–destroying schools, hospitals, homes.
P: Still, God is our refuge and strength, a very present help in trouble.
L: Violence comes to light in our communities and violence continues around the world–causing us to wonder if our prayers for peace are futile.
P: Yet God is our refuge and strength, a very present help in trouble.
L: For those mourning and rebuilding after the storms of life,
P: God is their refuge.
L: For those living in fear of their neighbors,
P: God is their strength.
L: For the distraught and displaced and dismembered,
P: God is a very present help in trouble.
L: Therefore, we will not fear.
P: Therefore, we will lay down our weapons and worship our God.
Opening Hymn "O God Our Help in Ages Past"    UMH 117    Vs, 1,2,4 & 6
1. Oh God, our help in ages past
Our hope for years to come
Our shelter from the stormy blast
And our eternal home

2. Under the shadow of thy throne
Thy saints have dwelt secure
Sufficient is thine arm alone
And our defense is sure

4. A thousand ages in thy sight
Are like an evening gone
Short as the watch that ends the night
Before the rising sun

6. Oh God, our help in ages past
Our hope for years to come
Be thou' our guide while troubles last
And our eternal home
Prayer of Confession (Unison)
God of Love, we confess that at times we do not know You. We turn away our neighbors in need and we curse strangers instead of getting to know them. We do not see Your love in the world, and we do not love as You loved us. Forgive us for not loving others as You first loved us. Save us from our selfish ways. In the name of Christ, who gave himself up in the greatest act of love, we pray. Amen.
Assurance of Pardon (Leader)
God's steadfast love endures forever. God is love, and when we love one another, we love God. God's love is very near to us when we are caring for our neighbors in need. There are always opportunities to love our neighbor, and in doing so, we turn back to God's ways. Go into the world knowing God's love and forgiveness, and extend the same love and forgiveness to others. Amen.
Sharing Joys and Concerns
Pastoral Prayer
Lord's Prayer
Choral Response Cares Chorus TFWS 2215
I cast all my cares upon You
I lay all of my burdens down at Your feet
And any time I don't know just what to do,
I will cast all my cares upon You.
Epistle Lesson 1 John 4:7-21 The Message
7-10 My beloved friends, let us continue to love each other since love comes from God. Everyone who loves is born of God and experiences a relationship with God. The person who refuses to love doesn't know the first thing about God, because God is love—so you can't know him if you don't love. This is how God showed his love for us: God sent his only Son into the world so we might live through him. This is the kind of love we are talking about—not that we once upon a time loved God, but that he loved us and sent his Son as a sacrifice to clear away our sins and the damage they've done to our relationship with God.
11-12 My dear, dear friends, if God loved us like this, we certainly ought to love each other. No one has seen God, ever. But if we love one another, God dwells deeply within us, and his love becomes complete in us—perfect love! 13-16 This is how we know we're living steadily and deeply in him, and he in us: He's given us life from his life, from his very own Spirit. Also, we've seen for ourselves and continue to state openly that the Father sent his Son as Savior of the world. Everyone who confesses that Jesus is God's Son participates continuously in an intimate relationship with God. We know it so well, we've embraced it heart and soul, this love that comes from God.
17-18 God is love. When we take up permanent residence in a life of love, we live in God and God lives in us. This way, love has the run of the house, becomes at home and mature in us, so that we're free of worry on Judgment Day—our standing in the world is identical with Christ's. There is no room in love for fear. Well-formed love banishes fear. Since fear is crippling, a fearful life—fear of death, fear of judgment—is one not yet fully formed in love. 19 We, though, are going to love—love and be loved. First we were loved, now we love. He loved us first. 20-21 If anyone boasts, "I love God," and goes right on hating his brother or sister, thinking nothing of it, he is a liar. If he won't love the person he can see, how can he love the God he can't see? The command we have from Christ is blunt: Loving God includes loving people. You've got to love both.
The Word of God for the people of God….Thanks be to God.
Sermon "What the World Needs Now …."                Rev. Debbie Scott
Invitation to Offering
Offertory "Awake, My Heart" (Jane Marshall)
Awake, my heart, and render
To God thy sure defender,
Thy Maker, thy preserver,
A song of love and fervor.
Confirm my deeds an guide me:
My day, with Thee beside me,
Beginning, middle, ending,
Will all be upward tending.
My heart shall be Thy dwelling,
With joy and gladness swelling;
Thy word my nurture, given
To bring me on toward Heaven.
Offering Prayer (All)
We bring these gifts as symbols of our love – our love for God – our love for Jesus – our love for one another. We pray God's blessing on these gifts, and pray that we may be blessed and strengthened by the Holy Spirit to be fruitful and loving witnesses of the gospel. In Jesus' name we pray. Amen
Closing Hymn   "O God, In Your Love"   Text by Carolyn Winfrey Gillette
Tune: "Immortal, Invisible"
1. O God, in your love, you have made us unique:
In gifts and traditions, in service we seek,
In race and in culture and family design–
Diverse are the branches in Jesus the Vine.

2. Lord Jesus, you came to bring God's love on earth;
You welcomed the outcasts and showed us our worth.
You reached out to people whom others despised–
You said all are precious in God's loving eyes.

3. So may your church welcome in loving accord
All people who want to serve Jesus our Lord.
O Spirit, unite us in Jesus the Son–
In mission and ministry, God, make us one.
Benediction
L: God of justice, give us voice, take away our fear; shake up our prejudices and move us to a different place, so that we may stand on common ground with those who struggle for justice.
P: Teach us love. Teach us compassion. Above all, out of love and compassion, teach us to act. Amen.
Choral Benediction "Hallelujah!" (Trad Caribbean, arr. Moore)
Hallelujah!
Ringing the Bicentennial Bell
Organ Postlude